Tokenize Xchange GrabPay Top-Up 1.5% TKX Rebate
Starting from 14th February 2022, you will have one more option to fund your Tokenize account – using GrabPay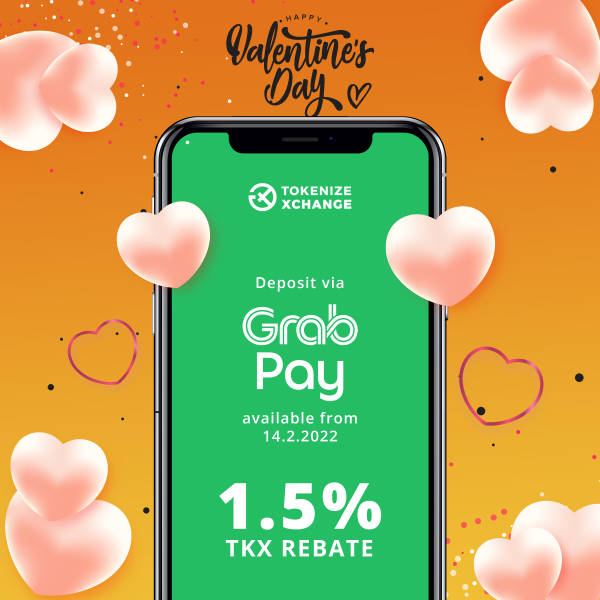 Promotion period runs from 14th Feb 2022, 00:00 to 28th Feb 2022, 23:59.
Tokenize Xchange is collaborating with Grab to support funding Tokenize accounts using GrabPay, starting from 14 February 2022.
Do note that there is a 1.5% fee for each transaction via GrabPay.
To commemorate the launch of GrabPay top-ups, Tokenize Xchange will be offering a full rebate of the transaction fee in the form of a 1.5% TKX Rebate for all GrabPay top-ups done within the promotion period.
Please note that the TKX rebates will be delivered to wallets within the next hour (based on that hour's TKX price).
Refer to the Tokenize Xchange Knowledge Base for details on how to fund your account using GrabPay!