CoinList ICO: pSTAKE + Registration Quiz Answers
Unlocking Liquidity for Staked Assets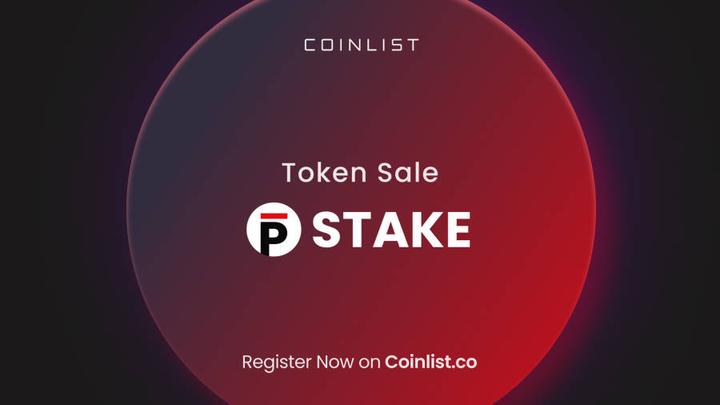 pStake ICO Registration Deadline: 13 Dec at 23:59 UTC
The token sale will be on 16 December 2021, 18:00 UTC, which is 17 December 2021, 02:00am in Singapore.
The sale has only one public option.
If you do not have an account yet, visit our
CoinList review
to learn more about this platform and
sign-up with a referral code to receive benefits
.
Table of Contents
About pStake
pSTAKE is the protocol that unlocks liquidity for your staked assets. With pSTAKE, you can securely stake your Proof-of-Stake (PoS) assets, participate in protocol improvements and security to earn staking rewards, and receive 1:1 pegged staked representative tokens which can be used to explore yield opportunities across DeFi.

At present, pSTAKE supports Cosmos and Persistence networks' native tokens with a view to support more chains and assets in the future.
Resources
Places to learn more about pSTAKE:
Priority Queue
Mint or stake on pSTAKE for a chance to be invited to the priority queue!
For this ICO, CoinList has introduced a priority queue mechanism for users who fulfill certain criteria.
Check out the details first before registering for the ICO.
When registration is completed, there will be a button on-screen for you to submit your wallet address to join the draw for a chance to participate via the priority queue.
If you miss out on submitting your wallet address for the priority queue draw during registration, you can find it from the CoinList web platform via 'Dashboard' -> 'View my participations and purchases' -> 'View Status' -> 'Submit Wallet and Signature'.
Registration quiz answers
I have registered for the ICO and sharing the registration quiz answers in this blog post.
How many tokens are allocated to the pSTAKE sale?
25,000,000 (25 million)
What is the sale mechanism for the pSTAKE sale?
Users in the waiting room for the sale will be given a random spot in the queue when the sale starts. Users who arrive after the sale starts for the sale will be placed behind those in the waiting room
What is pSTAKE built on?
Multichain
What is pSTAKE built for?
Liquid Staking
What currencies are accepted for payment in the sale?
BTC, ETH, USDC, USDT, ALGO, SOL
What is the price per token and max purchase for the sale?
$0.40 per token, $500 limit
What will happen if someone submits a purchase but doesn't complete it?
The user's purchase may be cancelled and the user may be banned from future CoinList sales
Where will I be able to participate in the token sale?
CoinList.co
What happens to a user who uses bots or abuses the Queue-It system?
The user's account will be terminated and all purchases will be cancelled
Purchase details
If you receive an allocation, your purchase will be confirmed when your deposit clears. If your deposit doesn't clear immediately, that's fine – you have until December 22, 23:59 UTC to finalize your purchase.
Please note that if you do not complete your purchase before December 22, 23:59 UTC, your purchase may be cancelled entirely and you may be banned from all future CoinList sales.
If you cancel your purchase after all allocations are sold, you may be banned from all future CoinList sales.
When will tokens be received?
Tokens are expected to be distributed on or around January 25, 2022. Please note that tokens will have a 25% unlock on or around January 25, 2022, followed by a 6-month linear release schedule.