Upgrading My Crypto.com Visa Card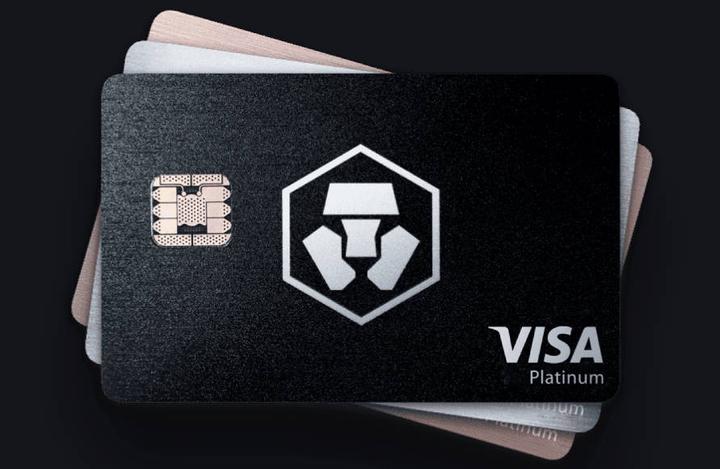 Table of Contents
Motivation To Upgrade My Card
[Update May 2022]: staking interest to be nerf-ed from 10% to 4% from June 2022.

I recently decided to upgrade my plastic 'Midnight Blue' Crypto.com Visa Card to a metallic 'Royal Indigo' card. There are a wide variety of perks upon upgrading. For me, the key motivations were to:
unlock my sign-up bonus of $25 worth of CRO
enjoy staking interest on the staked CRO
earn higher interest on my term deposits with 'Crypto Earn'
get higher CRO cashback rates with my spending on the card
enjoy 100% Netflix CRO cashback
enjoy free lounge access should I get to travel
Steps
1. Ensure sufficient CRO in Crypto.com App
First, I had to ensure I had $5000 SGD worth of CRO available. As I already had staked some CRO previously for the Ruby Steel tier (but did not upgrade my card), I only needed enough to top up the total to $5000 SGD worth of CRO.
The recent meteoric rise of CRO price helped a great deal towards achieving this milestone.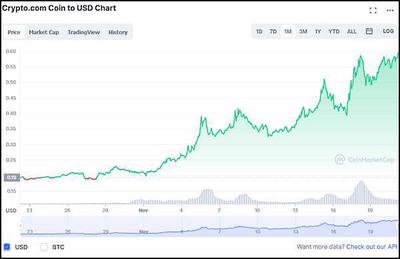 2. Upgrading staked CRO amount
The steps to upgrade the card are available here
After I upgraded my stake, the Crypto.com App showed me a screen asking if I wanted to upgrade my card as well. I selected 'Maybe Later'. I am guessing if I had selected 'Upgrade', it would have brought me to a chat with a customer service officer (CSO).
3. Topping up Crypto.com Visa Card to pay for upgrade
[Update May 2022]: $50 reissue fee for card upgrades is currently waived.
I was aware that reissuing a new card involved a $50 SGD fee. So I proceed to top up my Crypto.com Visa Card balance first. I topped up my SGD balance using USDC I had in my Crypto.com App account.
4. Contacting customer service to upgrade the card
Upgrading the card requires manual actions from customer service, so the next step was to contact customer service via the chat button on the top right corner of the 'Home' tab within the app.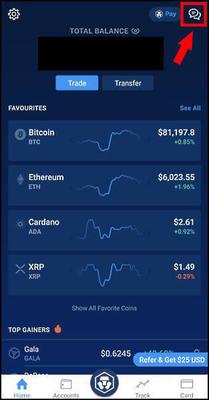 The options I selected in the chat dialog were:
English
Crypto.com Visa Card
Card Upgrade
Royal Indigo
I also needed to confirm my address and was informed that a member of the customer service team would contact me soon.
Timeline of events
[Update May 2022]: the workflow has been improved. Now the old card does not need to be frozen while waiting for the new card to arrive. You can continue to use the existing card while waiting for the new one.
For my case, the entire process took 32 days.
18 Nov 2021 12:21 AM:

Triggered request to upgrade card

18 Nov 2021 03:34 PM:

Customer service contacted me to confirm:

I accepted the $50 SGD reissuing fee for the card upgrade.
My new card choice

18 Nov 2021 11:36 PM:

$50 SGD was charged on my Crypto.com Visa Card balance to pay for the reissuing fees
Old 'Midnight Blue' card was frozen
The old card will be frozen and closed during the upgrading process. Any remaining funds will be transferred into the new card.
24 Nov 2021 02:19 AM:

Receive email notification that my new card has been issued.

"Your new card has been issued. In the meantime, we will transfer your balance from your existing card to your new card and this process might take up to 3 business days. Thank you for your patience."

I can no longer see my old card information from within Crypto.com App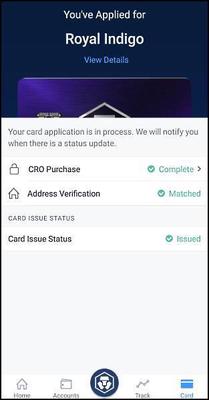 17 Dec 2021 09:39 PM:

After nearly 1 month of waiting, I received an email update.

"Congrats, we are pleased to inform you that your card is in production and will be shipped shortly."

The 'Card' tab within Crypto.com App now has an 'Activation' button as well.
Not impressed with the long wait as I assumed I could receive the new card within a couple of weeks.

20 Dec 2021:

Finally received the new card in the mailbox.
There was one last hiccup in my upgrade process; elaborated in the next section.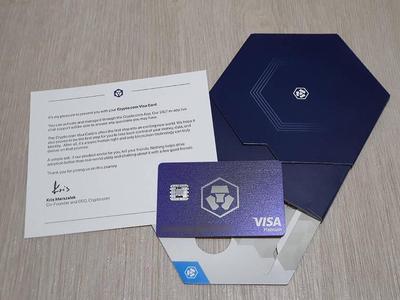 Empty Crypto.com Visa Card wallet balance after activation of new card! 😱
I realised after activating my new card that all my Visa Card wallet balances were wrongly reflected as $0. I quickly opened another chat session within the Crypto.com App to highlight it to the customer service team.
It took a further 2.5 days before my old wallet balances were deposited back in.
This was my personal experience and you might not meet with a similar situation. Nevertheless, I would suggest to take a screenshot of your wallet balances prior to upgrading your card in order to cross-check the balances later on.
Using the Crypto.com Visa Card
Visit this blog post: Crypto.com Visa Card Usage Experience
Trivia: How heavy is the Crypto.com Metal Card?
The metallic card is quite hefty at ~17.4g.