My 1-Month Term Crypto Earn Deposit of USDC Is Complete!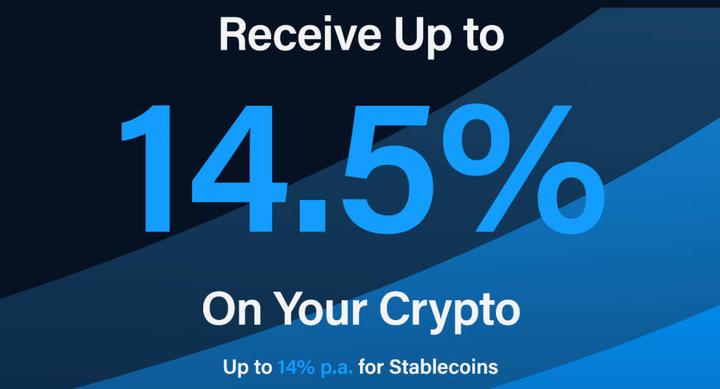 Just received an email notification that my 1-month term deposit of USDC at Crypto.com App is completed.
For those unfamiliar with this product, the concept is similar to 'fixed deposits' at banks. You basically entrust your crypto assets with Crypto.com for a fixed period, and receive the principal plus interest at the end of the term.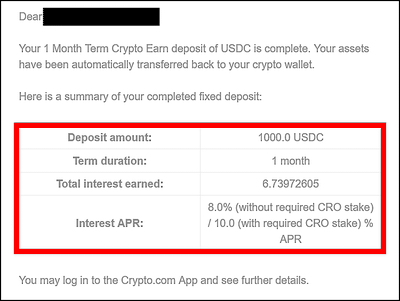 I earned 6.73 USDC for my deposit of 1000 USDC. This works out to 0.0673% for the one month. Rather impressive compared to the low bank interest rates.