Crypto.com Commercial Appears on Singapore National Television!
Fortune Favours the Brave #FFTB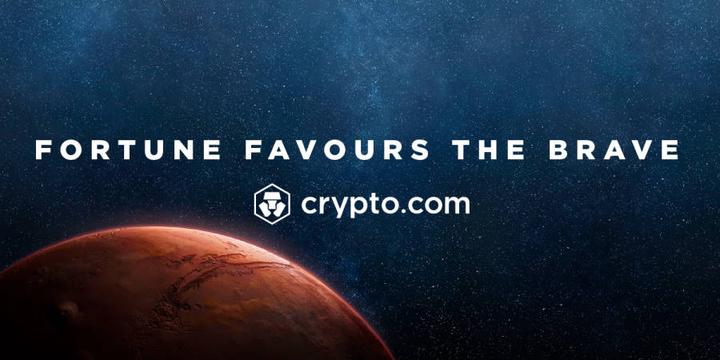 I was watching the usual 7-9pm Korean drama on Channel U on 5 Nov 2021 when a Crypto.com commercial appeared on TV. It was my first time seeing a crypto related commercial on television.
The commercial is part of Crypto.com's first global brand campaign: Fortune Favours the Brave, starring Oscar winner and humanitarian Matt Damon, directed by Oscar winner Wally Pfister and produced by David Fincher.
Crypto.com uploaded a video showing the making of the commercial on 23 Nov 2021:
"Our partnership with Matt Damon extends beyond the campaign, with our USD 1 million donation to the global non-profit he co-founded. The funds will be used to provide clean water to millions in need."

"Together, Crypto.com and Water.org believe that all people should have equal access to the platforms and life changing resources that support self-determination. Through this unique partnership, we will also be creating opportunities for the broad crypto community to join in and support this mission."
The Crypto.com related CRO coin has been on a stellar rise recently, on the back of project developments and possibly this branding campaign as well. During the last week of October 2021, the number of downloads for Crypto.com App surged to the first position ahead of TikTok on Google Play, and third on U.S. Apple App Store.
As of 6 Nov 2021, CRO sits at position #26 on CoinMarketCap.com with a market cap of ~$8.5 billion.
I'm looking forward to upcoming promotions by Crypto.com. Fortune Favours the Brave!