Crypto.com App & Crypto.com Exchange. Should you sign up for both?
The best place to buy, sell, and pay with crypto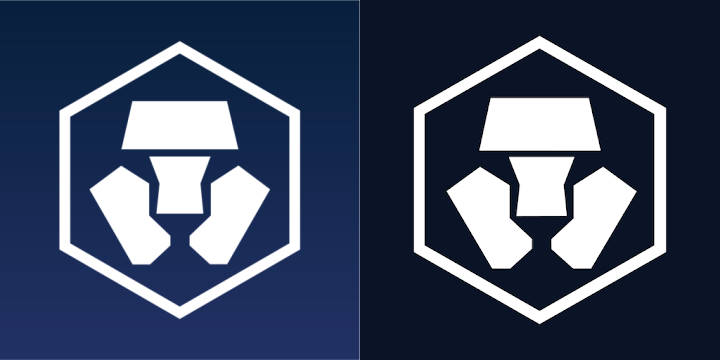 'Crypto.com Exchange' is not available for citizens and residents of Hong Kong SAR, Mainland China and the USA.
Table of Contents
Crypto.com App and Crypto.com Exchange are separate platforms
I had been using the Crypto.com App for around 3 months, before I realised the primarily web-based Crypto.com Exchange isn't an alternative way to access my Crypto.com App account.
Crypto.com Exchange is an entirely separate platform, serving a different target audience with a different set of features.
Crypto.com App
The Crypto.com App is targeted towards newcomers to ease them into the crypto scene:
buying/selling of crypto assets is kept basic through market orders only.

'Target Price Orders' feature has been added to the Crypto.‌com App [May 2022]

users can order a Crypto.com Visa Card and earn crypto cashback on spending.
users can spend their cryptocurrencies on retail transactions like purchasing gift cards, or topping up mobile airtime.
users can earn interest with their idling crypto assets through "Earn".
supports on-ramp/off-ramp of fiat currency
Crypto.com Exchange
On the other end of the spectrum, the Crypto.com Exchange is targeting advanced users:
supports more order types like:

Market,
Stop Limit/Take Profit Limit,
Stop Loss/Take Profit

The Syndicate supports investing into promising crypto project startups.
supports margin, perpetual contracts, and futures trading (not available to Singapore users)
supports borrowing against crypto assets (not available to Singapore users)
Why sign up for both?
If you already have an account with one of these platforms, you might wonder if you should sign up for the other.
Well, why not? There exists some synergy between the two platforms:
if you use the same email to sign up, you can connect the two accounts together and reuse the same 2FA setup.
you do not need to undergo the Know Your Customer (KYC) process again.
transferring of assets between the two platforms is almost instant and FREE. Crypto.com Exchange has launched its own dedicated mobile app, so actions like transferring crypto assets between the two platforms can be done entirely on mobile now.
if you believe in the long term potential of the CRO project, Crypto.com Exchange allows you to:

👍stake CRO at 10% APR;
👍and you can incrementally increase your staking amount (minimum 1000 CRO at a time). In the Crypto.com App, you can only increase your staking amount by upgrading to the next tier, which could be a huge gap.

lower trading fees on Crypto.com Exchange
👍Crypto.com Exchange introduced the trading bot feature for users in late April 2022

users can now schedule Dollar Cost Averaging (DCA) trades.
Tip: Users should perform trades on Crypto.com Exchange whenever possible as the trading fees will be less than the in-app spread of Crypto.com App in-app market orders.
Moreover, having accounts on both Crypto.com App and Crypto.com Exchange allows you to receive sign-up referral benefits on BOTH platforms. Note that this involves staking CRO on both platforms separately.
Notes
the Supercharger feature is available on both platforms. From my testing, deposits into the Supercharger stay separated in the respective platform's account.
staking tiers on Crypto.com Exchange is based on number of CRO staked, while staking tiers Crypto.com App is based on value of CRO staked. This implies that if CRO appreciates, it would get more expensive to achieve the next tier on Crypto.com Exchange.
staking benefits for each platform requires a separate stake. E.g. staking $50,000 worth of CRO on Crypto.com App grants you zero benefits on the Crypto.com Exchange.
you can see your Crypto.com Exchange wallet balances from the Crypto.com App. The reverse isn't true.