YouHodler Review
Table of Contents
Company
We help people to stop passive hodling and use crypto assets right here, right now.
YouHodler FinTech platform is focused on crypto-backed lending with fiat (USD, EUR, CHF, GBP), crypto (BTC), and stablecoin loans (USDT, USDC, TUSD, PAX, DAI, PAXG), crypto/fiat and crypto/crypto conversions, as well as crypto saving accounts.
The platform supports BTC, BCH, BNB, ETH, LTC, XLM, XRP, DASH, HT, REP, and other popular cryptocurrencies and tokens.
YouHodler was started in 2017 and after a year of development, the YouHodler platform launched with the first onboarded customer in November of 2018. It is an EU and Swiss-based brand with two main offices in Cyprus and Switzerland.
Presence in Singapore
Unknown
Regulation by Monetary Authority of Singapore (MAS)
Unknown
Social media
Earning Rates
Published on YouHodler's 'Earn Crypto' product page
Ecosystem
Multi HODL
Multi HODL is a leverage tool powered by crypto-backed loans to help capitalize on market volatility.
Multi HODL resources:
Trading platforms
✔️ Unique Selling Proposition (USP)
Customer Protection
YouHodler is an active member of the Blockchain Association of Financial Commission and the Crypto Valley Association. Customers are protected by the independent Financial Commission's efficient dispute resolution process.
Insurance
YouHodler uses Ledger Vault's industry leading information technology infrastructure to securely control its crypto assets with a multi-authorization self-custody management solution and $150 million pooled crime insurance.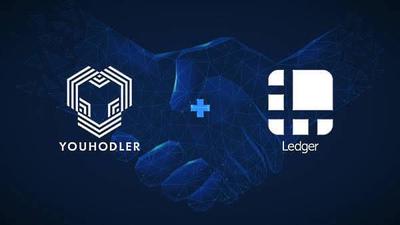 High interest with no catch
"You can get the highest interest rates right now without any catch."
YouHodler does not have their own token. Unlike some competing platforms, there is no need to stake any token to increase your interest rate.
Safety of funds
YouHodler stores fiat funds at reputable Bank accounts in Europe and Switzerland and partner with trusted fiat payment providers only.