YouHodler Review
Users can earn up to $70 from completing various tasks!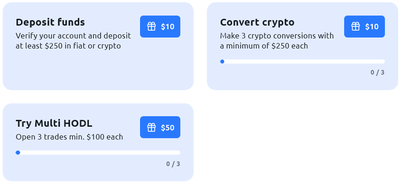 Table of Contents
Company
We help people to stop passive hodling and use crypto assets right here, right now.
YouHodler FinTech platform is focused on crypto-backed lending with fiat (USD, EUR, CHF, GBP), crypto (BTC), and stablecoin loans (USDT, USDC, TUSD, PAX, DAI, PAXG), crypto/fiat and crypto/crypto conversions, as well as crypto saving accounts.
The platform supports BTC, BCH, BNB, ETH, LTC, XLM, XRP, DASH, HT, REP, and other popular cryptocurrencies and tokens.
YouHodler was started in 2017 and after a year of development, the YouHodler platform launched with the first onboarded customer in November of 2018. It is an EU and Swiss-based brand with two main offices in Cyprus and Switzerland.
Business model
YouHodler sees itself as a bridge between the crypto world and the traditional world.
source: YouHodler vs Celsius Network: A Comprehensive Review
YouHodler believes traditional finance has many benefits that can help make crypto stronger – and vis-a-versa. Hence, they want to see the two industries work together to make a new evolutionary step in the world's financial journey.
YouHodler never takes clients' funds for financial activities outside of the platform. Doing so is risky and goes against YouHodler's conservative approach to FinTech. At YouHodler, everything is kept inside the platform. This is how they maintain liquidity and balance.
As a result of YouHodler's more conservative business model, profits within the platform may be less than the competition but overall, it sets clients up for more stability in the long-term and more security during volatile market conditions.
Cryptocurrency-backed loans
Using the top 50 coins and tokens as collateral, YouHodler clients can get instant loans in Euro (EUR), US Dollar (USD), Swiss Franc (CHF), British Pounds (GBP), and stablecoins. Loan-to-value ratios (LTV) range from 50% - to 90% and loans can be withdrawn instantly to a credit card or bank account. YouHodler also features select NFTs as collateral, the only platform of its kind to do so.
Presence in Singapore
Unknown
Regulation compliance
Monetary Authority of Singapore (MAS)
Unknown
Other regions
Might not be a complete list:
Italy: officially registered and approved by the Organismo Agenti e Mediatori (OAM) in Italy as a cryptocurrency service provider [Jul 2022]
Social media
Stay informed about the latest market news and trends, connect with like-minded individuals and have the chance to win exclusive giveaways.
Earning Rates
Published on YouHodler's 'Earn Crypto' product page
Ecosystem
Dual Assets
Dual is no longer available to new users, pending removal. In April 2023, YouHodler announced that it will focus on MultiHodl instead.
'Dual Assets' is a new yield generation product launched by YouHodler in July 2022.
How does it work?
Users choose a coin/stablecoin pair (e.g. BTC/USDC) to stake and they lock the position for 12h, 1 or 2 days.
If by the end of the staking period the price of the coin is higher than at the time of the opening, the staked amount and the reward will be paid in stablecoin (USDC). If by the end of the staking period the price of the coin is lower than the initial price, the staked amount and the reward will be paid in the coin (BTC).
The reward varies from 140% APR to 365% APR depending on the coin and duration, but it will always be paid out at the end of the staking.
Based on information provided by YouHodler, 'Dual Assets' became the most popular product of YouHodler platform a week after its launch. Also, 64% of users who tried it out went on to open more than 1 dual position.
MultiHodl
MultiHodl is a leverage tool powered by crypto-backed loans to help capitalize on market volatility.
MultiHodl resources:
Trading platforms
✔️ Unique Selling Proposition (USP)
Customer Protection
YouHodler is an active member of the Blockchain Association of Financial Commission and the Crypto Valley Association. Customers are protected by the independent Financial Commission's efficient dispute resolution process.
Insurance
YouHodler uses Ledger Vault's industry leading information technology infrastructure to securely control its crypto assets with a multi-authorization self-custody management solution and $150 million pooled crime insurance.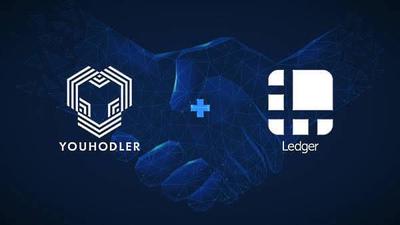 High interest with no catch
"You can get the highest interest rates right now without any catch."
YouHodler does not have their own token. Unlike some competing platforms, there is no need to stake any token to increase your interest rate.
Safety of funds
YouHodler stores fiat funds at reputable Bank accounts in Europe and Switzerland and partner with trusted fiat payment providers only.