MojitoSwap Review, Usage Notes and Referral Code: 92C53532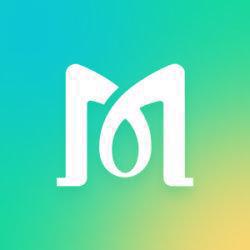 Table of Contents
Receive 1% of the transaction fee generated by your own account, when you start using MojitoSwap with the referral ID: 92C53532 or referral link.
Note:
The commission rebates will be available to be claimed for up to 7 days. The system will automatically take back any unclaimed commission after 7 days.
Terms and Conditions apply.
About Project
Win in DeFi, Cheers with Mojito.
MojitoSwap is the first community initiated and driven decentralized exchange on KuCoin Community Chain (KCC), and will gradually become community owned through DAO.
MojitoSwap officially launched in October 2021 and successively launched functions such as trading, farming, pools, nonfungible tokens (NFTs), a launchpad and more. In a short period of time, it achieved number-one in total value locked and user rankings on KCC.
Accolades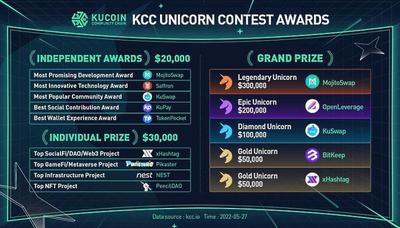 KuCoin Community Chain (KCC)
Built by the fans of KCS and KuCoin's fan communities, KCC is a decentralized public chain with EVM compatible and high performance. Its purpose is to solve the problems such as low performance and high cost of public chain, to provide community users with faster, more convenient and low-cost experience.
Notable Events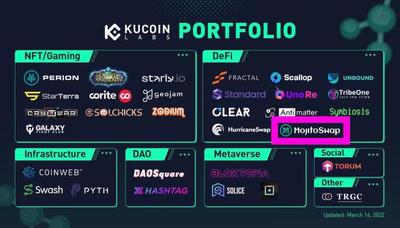 Security & Audit Report
Contract was audited by PeckShield
Ecosystem
Mojito (MJT) Token
MJT, the MojitoSwap platform currency, officially launched on KuCoin on February 11, 2022.
Tokenomics
The total supply of MJT is 100,000,000. View the details on tokenomics.
Notes:
According to MJT's tokenomics, 60% of the trading fee generated is used as a reward for LP holders, 26.67% is used to buyback and burn MJT, and 13.33% is moved to the treasury.
20% reduction on mining rewards every 180 days.
Token burning history [May 2022]: MojitoSwap Begins the 4th Buyback of MJT To Celebrate KuCoin's Completion of the Pre-Series B Funding
Trade
The exchange is an automated market maker (AMM) that allows two tokens to be exchanged on the KCC.
Earn
There are various ways to earn with MJT which are:
Earning $MJT with yield farms & Staking.
Earning $MJT with Swap.
Earning more tokens with Mojito pools.
NFT
The Mojito Finance NFT allows MJT holders to win more fun collections when played.
Usage Notes
BAR rewards auto-harvested and go into wallet balance upon adding/removing liquidity
When you add/remove liquidity into a BAR liquidity pool, any unharvested rewards will be auto-harvested and returned into your wallet balance.
I didn't know about this initially and was worried that I had lost the rewards because they reset back to zero whenever I add liquidity to a pool.
Connecting wallet to MojitoSwap
On/off ramp crypto assets from KuCoin
I use KuCoin to on/off ramp my crypto assets to MojitoSwap.
Resources