Luno Exchange Review, Usage Tips and Referral Benefits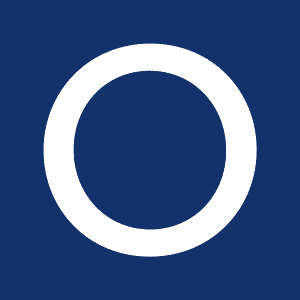 In April 2023, Luno announced it is shutting down operations in Singapore from 20 June 2023. Operations in other regions are not impacted by this decision.
Important Notes. Please Read.
Even if you use the invite link to sign up, you'll still need to enter the referrer's code in order to receive the reward.

refer to the YouTube video below for details.

Once signed up and verified, you must purchase minimum SGD 200 of one of the coins available on Luno in order to receive the Bitcoin reward.
Depending on what country you are from, the referral benefit you stand to receive will differ.
New customers are able to add a referral code to their account for up to 14 days after they've signed up.
Table of Contents
Company
Founded in 2013, Luno is a global cryptocurrency company which invests in cryptocurrencies and blockchain startups including Grayscale and Coindesk.
Luno is headquartered in London with regional hubs in the US, Europe, APAC and Africa.

countries with a Luno presence include: Australia, Indonesia, Malaysia, Nigeria, Singapore, South Africa, United Kingdom

It is an independent operating subsidiary of Digital Currency Group (DCG) which acquired Luno back in 2020.
Investors
GIC and Google invested in the DCG, Luno's parent company [Nov 2021]
Key metrics
10+ million customers over 40 countries [Apr 2022]
Team of over 800 [Apr 2022]
Notable developments
Luno to shut down Singapore operations [Apr 2023]

Singapore based users need to make withdrawals by 19 June 2023
accounts belonging to Singapore customers will be closed by 20 June and they will no longer be able to log in and access their accounts.
users can transfer their crypto holdings to another reputable platforms or private wallets.
if a customer fails to withdraw their crypto before 19 June 2023, it will be sold at the prevailing market price and stored as SGD. In this instance, Luno's Instant Buy/Sell fee of 0.75% will apply.
Luno then reserves the right to charge a monthly dormant account fee for holding the SGD

Luno's Singapore Users Can Now Buy Crypto Using Debit or Credit Cards [Jul 2022]

Singapore customers will be able to purchase cryptocurrencies instantly using their credit or debit cards without depositing funds, providing an alternative to the current bank deposit and StraitsX payment offerings.
subject to a flat 3.5% transaction fee that includes card merchant and Luno's processing fee.
Presence in Singapore
In April 2023, Luno announced it is shutting down operations in Singapore from 20 June 2023.
Entity: Luno Pte. Ltd. (UEN 201209545R)
Location: 5 Shenton Way, #10-01 UIC Building, Singapore (068808)
Regulation by Monetary Authority of Singapore (MAS)
In April 2023, Luno announced that it has withdrawn its license application from the Monetary Authority of Singapore as it is shutting down operations in Singapore from 20 June 2023.
In April 2022, Luno Singapore Pte. Ltd. received in-principle approval (IPA) from MAS to operate fully regulated cryptocurrency services.
"We are thrilled to receive MAS' in-principle approval to provide Digital Payment Token (DPT) services in Singapore as a Major Payment Institution. We firmly believe that regulation brings clarity and protection to businesses and consumers, and obtaining the IPA is just one of the first few steps in our long-term commitment to the progressive and sustainable development of Singapore as a global financial hub. With this IPA, we hope to instil greater trust and confidence in the market, so that customers can continue to trust and use our platform safely and securely"

Sherry Goh, Global Expansion Manager and Country Manager for Singapore, Luno.
Travel Rule
When you send crypto, you'll need to confirm where you are sending it.

Applicable only if your Luno account is verified in Singapore or Malaysia.
This will include the name of the cryptocurrency platform or private wallet service that you're sending it to, as well as the name of the recipient.
For details, read this Help Centre article

When you receive crypto, you'll need to confirm where the funds came from.

Applicable only if your Luno account is verified in Singapore or Malaysia.
For details, read this Help Centre article

You can only send or receive crypto from a private wallet that belongs to you.

Applicable only if your Luno account is verified in Singapore.
The first time you complete a transaction using a new wallet, you'll need to prove that you have control of it by using your private key to sign a message.
To send crypto from Luno to a private wallet address, that wallet needs to support the message signing functionality. The same goes for receiving crypto from a private wallet.
For details about the signing message process, read this Help Centre article.
✔️ Unique Selling Proposition (USP)
Direct Bank Deposits/Withdrawals Supported
You can deposit up to SGD 200,000 per transaction into your Luno wallet for free directly from your bank account. Direct withdrawals are also available for just SGD 2 per transaction. Learn more here.
Social login
Conveniently login with Google, Apple and Facebook accounts.
Usage Notes and Tips
Luno Exchange is not available in Singapore
From December 2021, the 'Luno Exchange' was removed from the Luno's Singapore platform. Customers can only buy and sell crypto through 'Instant Buy/Sell' from their wallet.
Apart from this, other Luno features are still available to Singapore account holders.
Avoiding Phishing Scams
Luno will never:
Ask for access to your Luno or bank account
Offer to trade for you or manage your account, give financial or trading advice, or promise guaranteed profits
Contact you from a private email account like Gmail, Hotmail or Yahoo. Legit email addresses are:
Contact you using Telegram or social media accounts
As of 5 Nov 2021, Luno does not have any Telegram group for Singapore customers.
Do not connect to VPN when signing up
To avoid a bad experience, do not sign up when connected to a VPN.
As mentioned in the warning box above, I tried to sign up with Luno when I was connected to a USA VPN. After I signed up, whenever I logged in, I was shown a webpage saying Luno is not available in USA yet.
Unfortunately, we are not able to offer support as Luno is not yet available in your country.

At this point in time, we can't provide further updates or a timeline as to when our services, including buying, selling, and trading BTC and other cryptocurrencies for your local currency, will be available in your country.

Luno currently operates in various countries across Asia, Africa, and Europe. Our list is always growing. You can see which countries are supported here

Regards, Team Luno
Steps to resolve the issue:
After signing in, click on "Profile" on top left of the screen
Scroll down and click on "Settings"
Then change "Country" to "Singapore".
After I changed the country setting from USA to Singapore, I was able to proceed to verify my Luno account.