Gate.io Review, Usage Tips and Referral Benefits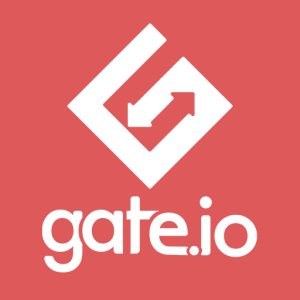 Receive 42% commission rebate on your Gate.io spot and futures trading fees when you sign up with the referral link.
Gate.io allows us to specify the percentage of commission rebate to share to referees, and we are currently offering 42% to all who use our referral link to sign up.
Gate.io is currently unable to provide services for users from Singapore.
As of February 2023, restricted countries and regions are: Canada, USA, China, Singapore, Malaysia, Malta, Bolivia, Cuba, Iran, North Korea, Sudan, Syria, Uzbekistan, and Netherlands
Table of Contents
Company
Founded on 27 May 2013 by Han Lin, Gate.io has established a comprehensive ecosystem, which includes a cryptocurrency exchange, public blockchain, decentralized finance, research and analysis, venture capital investing, wallet services, startup incubator labs and more.
The Gate.io exchange is consistently ranked amongst the top 10 exchanges in the world.
Key metrics
10+ million users in over 130 countries [May 2022]
$10 billion in single-day trading volume [2022]
1,400+ kinds of cryptocurrencies [May 2022]
Presence in Singapore
Gate.io is currently unable to provide services for users from Singapore.
Regulatory Compliance
Monetary Authority of Singapore (MAS)
Unknown
Other regions
Might not be a complete list:
Hong Kong: Gate.io Group's Hong Kong-based company, Hippo Financial Services Limited (Hippo FS), has obtained the Trust or Company Service Provider (TCSP) Licence. As a result, Hippo FS is now permitted to provide virtual asset custodial services to global users. [Aug 2022]
Social media
Ecosystem
Token
GateToken (GT) is the native token of Gatechain mainnet. It became exchange token of Gate.io formally on March 2, 2020.
As an important part of Gate.io ecosystem, GT can be used in VIP tier escalation, trading fee debit, exclusive activities participation etc. Gate.io will also increasingly empower GT with more use cases to improve its intrinsic value.
✔️ Unique Selling Proposition (USP)
Early lister of new cryptocurrencies
Gate.io is often one of the first exchanges to list new cryptocurrencies. These include meme coins, which might interest punters. Accordingly to CoinMarketCap, Gate.io supports 1000+ digital currencies and more than 1,700 trading pairs.
Low trading fees
Gate.io is known for its low trading fees compared to the competition.
❌ Drawbacks
Trading pairs limitation placed on Singapore users
Singapore users are only allowed to trade in the following crypto assets:
Bitcoin Cash (BCH)
Bitcoin SV (BSV)
Bitcoin (BTC)
Dash (DASH)
Dogecoin (DOGE)
Ethereum (ETH)
Ethereum Classic (ETC)
Litecoin (LTC)
Stellar (XLM)
Zcash (ZEC)
Above list was obtained from a live chat with a Gate.io customer service officer on 12 Dec 2021. The information is not published publicly and changes will be communicated by the backend team, or users can approach the customer service team directly to check for updates.
When you try to trade in a token that is restricted from Singapore users, you will see a popup like below:

Usage Notes and Tips
What is USDTest?
After onboarding to Gate.io, you can participate in various activities to receive bonus USDTest. But what is USDTest?
I couldn't find much information on the Gate.io website, but there are some discussions on Reddit:
My understanding is that USDTest does not have any real value. But you can stake it to get real USDT in return. E.g. If you stake $1000 USDTest at 5% interest rate, you should be able to cumulatively receive $5 USDT across one year.
I missed out on receiving my free $1000 USDTest when I signed up, and I didn't care for it since I wasn't aware of its purpose. Hope you don't miss out too.

Completing tasks to receive more USDTest
Under "Giveaways -> Tasks & Bonuses", there are tasks you can complete to receive more USDTest.