Crypto.com Exchange Review, Usage Tips and Referral Benefits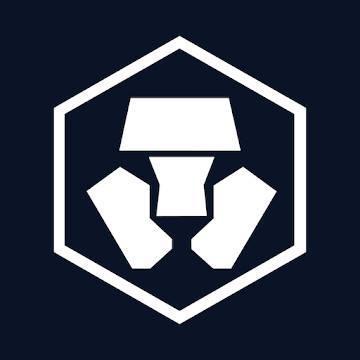 Sign up with Crypto.com Exchange using this referral link or referral ID: sgreferralpromo, and receive up to US$50 worth of CRO.
Stake on the Crypto.com Exchange:
1000 to 4999 CRO, and receive 10 USD of CRO
5000+ CRO, and receive 50 USD of CRO
Requirements:
(IMPORTANT) The sign-up bonus is dependent on your first-ever CRO stake amount on Crypto.com Exchange.
Successfully verified KYC at the Advanced level
Any CRO received as bonus (e.g. deposit bonus) does not count towards staking requirement.
Crypto.com Exchange is not available for citizens and residents of Hong Kong SAR, Mainland China and the USA
Table of Contents
Company
Founded in 2016.
Investors
Crypto.com has grown without ever taking an outside investment.
"We've obviously had a tremendous amount of interest, with some very generous offers, but cash hasn't been a limiting factor given the amount of revenue the company produces" - source
Key metrics
80+ million customers [Mar 2023]
1+ million followers on Twitter [Oct 2021]
4000+ employees in offices across the Americas, Europe and Asia [May 2022]
Notable developments
Obtains Major Payment Institution Licence from Monetary Authority of Singapore [Jun 2023]
trading fees restructure and massive nerf-ing of staking rewards for CRO [Aug 2022]

CRO staking: from a flat staking rate of 10% p.a. to a tiered approach of up to 8% p.a. Anything less than 50,000 CRO will earn no interest.

Crypto.com receives in-principle approval from the Monetary Authority of Singapore for Major Payment Institution License [22 Jun 2022]
announced reduction of about 260 positions or 5% of corporate workforce [Jun 2022]
Cyber-security breach of 483 customer accounts [17 Jan 2022]

users reported that Ethereum and other cryptocurrencies were wiped from their accounts.
Singapore-based Crypto.com CEO Kris Marszalek confirms 483 accounts hacked, says affected customers reimbursed
unauthorised withdrawals totalled 4,836.26 ETH, 443.93 BTC and approximately US$66,200 in other currencies. In cash terms, more than $33 million in funds was stolen.
post-mortem: Security Report & Next Steps
Presence in Singapore
Entity: Foris DAX Asia Pte. Ltd. (UEN: 201917495R)
Location: 1 ‌Raffles‌ Quay #‌09‌-‌06 Sin‌ga‌pore 04‌85‌83
Mr Chin Tah Ang was announced as general manager of Crypto.com's Singapore office in a press release on 18 August 2022. He most recently headed Digital Industry Singapore, a joint office between three Government agencies - the Economic Development Board (EDB), Enterprise Singapore and Infocomm Media Development Authority.
Regulatory Compliance
Monetary Authority of Singapore (MAS)
In June 2023, Crypto.com announced that it had received its Major Payment Institution (MPI) licence for Digital Payment Token (DPT) services from the Monetary Authority of Singapore (MAS).
This license enables Crypto.com to offer a range of payment services within the Payment Services Act, including Digital Payment Token (DPT) services to customers in Singapore.
Other regions
Might not be a complete list:
Travel Rule
Crypto.‌com announced in February 2022 that it will be introducing several measures in 2022 to comply with the Monetary Authority of Singapore's incorporation of the Financial Action Task Force Value Transfer Requirements ('Travel Rule') under the Payment Services Act (Notice PSN02). See FAQ.
In the first phase, Crypto.‌com users are required to provide additional information for the following transactions:
Outgoing digital token transfers

You must provide the name of the beneficiary party, whether the transfer is going to a private wallet or a cryptocurrency exchange, and other supplementary information.

Incoming digital token transfers

You should share additional details about your incoming transfers for the protection of your account, including the name of the originating party and whether the transfer is from a private wallet or a cryptocurrency exchange.

The beneficiary/originating party information will be assigned to the respective digital wallet address. You will not be required to furnish the beneficiary/originating party's information for subsequent transfers to or from the assigned digital wallet address.
Social media
Crypto.com Singapore Community 🇸🇬 :
Twitter: @Cryptocom_Insto is dedicated to Crypto.com Exchange.

Follow to stay up to date on:

New listings across Spot, Margin, and Derivatives Trading, as well as supported coins for Lending
Fresh features and upgrades for all Exchange users, including VIPs and institutional clients
Trading competitions and giveaways
Market insights, chart analysis, and more
Transparency
Cold wallet addresses for some of the largest assets published by Crypto.com in an article 'Transparency First' released on 11 November 2022. The company is also expected to release an audited Proof of Reserves soon, confirming full 1:1 reserve of all customer assets.
BTC:
bc1qpy4jwethqenp4r7hqls660wy8287vw0my32lmy
3LhhDLBVWBZChNQv8Dn4nDKFnCyojG1FqN
3QsGsAXQ4rqRNvh5pEW55hf3F9PEyb7rVq
bc1qr4dl5wa7kl8yu792dceg9z5knl2gkn220lk7a9
bc1q4c8n5t00jmj8temxdgcc3t32nkg2wjwz24lywv
14m3sd9HCCFJW4LymahJCKMabAxTK4DAqW
ETH, ERC20, and more:
0x72A53cDBBcc1b9efa39c834A540550e23463AAcB
0x7758e507850da48cd47df1fb5f875c23e3340c50
0xcffad3200574698b78f32232aa9d63eabd290703
0x6262998Ced04146fA42253a5C0AF90CA02dfd2A3
Ecosystem
Access to platform
Android

The 'Crypto.com Exchange App' meant for this platform has a black logo.
The 'Crypto.com App' meant for the Crypto.com App platform has a blue logo.

iOS
Cronos (CRO) Coin
Cronos (formerly Crypto.com) Coin
Staking CRO on the Exchange will give you the following benefits:
Lower trading fees

up to 0.1 bps Maker Fees Rebate and 30% discount on Taker Fees from staking CRO.

Up to 8% p.a. in CRO Daily
Access to The Syndicate
Exclusive Crypto.com Pay Benefits
Crypto.‌com Price
Utilise Crypto.‌com Price to find market cap rankings, price charts, upcoming NFT collections, and other information that can help you make informed decisions about your crypto holdings. You can sign in with a Crypto.‌com App account.
Another useful feature is Showroom where users can check out the day's most relevant tokens and coins.
Discovery Zone
The 'Discovery Zone' was launched in Nov 2021 and enables users to find and trade the token of exciting new projects.
When accessing the platform from web browsers, it can be found in the "Markets" section.

Supercharger
A simple, flexible, and secure liquidity mining platform
Deposit and mine the most popular DeFi tokens with the option to withdraw at any time
There is a minimum deposit of 100 CRO to take part in the Supercharger. The Supercharger for both Crypto.com App and Exchange goes to the same liquidity pool.
How does Supercharger work?

Simply look for the Supercharger banner in the Crypto.‌com App or navigate to the Supercharger page on the Crypto.‌com Exchange. Find the latest event, click Charge Now, and choose the cryptocurrency and amount you'd like to stake.

'Charging' or staking periods last for 10, 30, or 45 days, where you can withdraw your stake at any time. When the Charging Period ends, accept your rewards—they're based on your total share of the staking pool and will be deposited in your Crypto.‌com App or Exchange account.

Here's the complete guide to Crypto.‌com Supercharger
Soft staking
Earn up to 4% p.a. just by holding a balance on the Crypto.com Exchange
Withdraw and trade your crypto at any time
Syndicate
The Syndicate is a fundraising platform for the promising crypto projects to list their coins or tokens on the Crypto.com Exchange. Crypto.com Coin (CRO) holders, those who have staked CRO in the Exchange, will receive priority token allocation for these events at a discount.
Trading bots
Crypto.com Exchange launched trading bots in late April 2022.
Unlike KuCoin, which limits traders to 10 concurrent trading bots, there is no cap on Crypto.com Exchange.
DCA Bot
The first type of trading bot introduced performs Dollar-Cost Averaging (DCA) for Spot trading. This enhancement enables traders to hedge market risk by automatically investing a set amount on a regular schedule.
Grid Bot
Grid Trading Bots are now available in the Crypto.‌com Exchange's desktop and mobile web versions.
The Grid Trading Bot uses the grid trading strategy to automatically take advantage of volatile market conditions, placing orders based on predefined parameters, allowing users to build up positions in the Spot market and profit when price swings occur.
This feature is available for all trading pairs in the Crypto.‌com Exchange and you can configure an unlimited number of Bots with no additional fees and charges.
Time-Weighted Average Price (TWAP) Trading Bot
The TWAP Trading Bot executes trades based on an average-weighted price over a specified period of time. This allows users to perform large trades at better execution prices while minimising price slippage and market signalling.
✔️ Unique Selling Proposition (USP)
Funds Protection
100% of user cryptocurrencies are held offline in cold storage
Crypto.com has a strategic partnership with Ledger, integrating its institutional-grade custody solution, Ledger Vault. They also leverage hardware security modules (HSM) and multi-signature technologies.
All funds held in hot wallets are corporate funds. They are primarily used to ensure smooth day-to-day withdrawal requests from customers.
Insurance against losses
Crypto.com has secured a total of USD 750M in cold storage insurance against physical damage or destruction, and third-party theft.
Worldwide Account Protection Program (WAPP)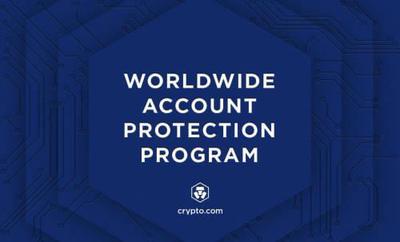 Introduced in the aftermath of the hacking incident in January 2022 and rolling out from February 2022 in select markets, WAPP offers additional protection and security for user funds held in the Crypto.com App and the Crypto.com Exchange. The protection program was rolled out in Singapore in early March 2022.
It is designed to protect user funds in cases where a third party gains unauthorized access to their account and withdraws funds without the user's permission. WAPP restores funds up to USD$250,000 for qualified users; terms & conditions apply.
To qualify for the WAPP program, users must:
Enable Multi-Factor Authentication (MFA) on all transaction types where MFA is currently available,
Set up an anti-phishing code at least 21 days prior to the reported unauthorized transaction,
Not be using jailbroken devices,
File a police report and provide a copy of it to Crypto.com; and
Complete a questionnaire to support a forensic investigation.
Privacy and Security
SOC 2 Compliance
First cryptocurrency platform to achieve this demonstrates company's ongoing dedication to security and data privacy
Crypto.com announced on 22 Nov 2021 that it has successfully completed the Service Organization Control (SOC) 2 Audit, conducted by globally recognized audit and consulting firm Deloitte, which affirms that Crypto.com's information security practices, policies, procedures, and operations meet the SOC 2 standards for security, availability, confidentiality and privacy.
Singapore's Data Protection Trust Mark
Crypto.com is the first FinTech company to achieve the coveted Data Protection Trust Mark (DPTM) awarded by Singapore's Infocomm Media Development Authority (IMDA).
IMDA, a statutory board under the Ministry of Communications and Information, has awarded less than 70 DPTM's to organizations in Singapore of any kind.
Crypto.com's Singapore-based customers can be assured that Crypto.com has put in place responsible data protection practices for their personal data, aligned with Singapore's Personal Data Protection Act (PDPA), incorporating elements of international benchmarks and best practices.
ISO 27017 and ISO 27018 Security and Privacy Certifications
In January 2023, Crypto.com became the first virtual asset platform to achieve ISO 27017 and ISO 27018 Security and Privacy Certifications. This is in addition to existing ISO 27001, ISO 27701 and ISO 22301 certifications.
ISO 27017 for security in the cloud, and ISO 27018 for privacy protection in the cloud. Crypto.com was audited by SGS, an internationally-recognized certification authority.
Platform features
Advanced order types
Enter and exit the market automatically using Advanced order types:
Best Execution Prices
Proprietary Vortex Liquidity Engine pools liquidity from major exchanges globally and routes them to ensure the lowest crypto prices.
Convert stablecoins at a 1:1 ratio without transaction fees
This feature gives you the flexibility to instantly exchange between and trade with 4 different stablecoins, including USDC and the newly-added TUSD, BUSD, and GUSD.
Low trading fees
Crypto.com Exchange restructured their fees and limits in August 2022. The trading fee structures are now simplified, and advancing through the levels is more straightforward
Trading fees now start from 0.075% with no minimum trading amount and can go to as low as ZERO!
New Users: 2% Deposit Bonus
New users who have completed account verification for 'Advanced level' are eligible for the 2% deposit bonus.
All direct deposits made to your Crypto.com Exchange Wallet address within 30 days from the new account creation date will receive a 2% bonus of the deposit value in CRO.
Transfers made from the Crypto.com App are not on-chain deposits and will not receive a deposit bonus on the Crypto.com Exchange. This means you need to deposit from an external platform outside of the Crypto.com ecosystem.
If the bonus amount is less than 1 CRO equivalent, it will not be credited
Deposit Bonus reward is capped at 500 CRO.
Usage Notes and Tips
Crypto Dust Conversion
Crypto Dust Conversion was added to the Crypto.com Exchange in January 2022. Users can now instantly convert up to 20 small balances at a time into CRO.
Funds related
Funding Crypto.com Exchange account
There methods to fund the account:
Transfer USD from your bank account, and receive the funds in USDC at a 1:1 ratio.
From an ­External Wallet
From the Crypto‌.com App (no fees)